The Joy of Being able to respond to the calling of your fuller potential of being human - PRESENCE-ING

The Freedom of being awakened to more of your organism's capabilities and wisdoms - WISDOM-ING  

The safety and connection of returning to the Ground to explore and navigate our roots - ROOT-ING

The return to feeling the safe, juicy pleasure of your pelvic bowl and its intimate connections - JUICY-ING

The value of respectfully engaging our sensory and sensuality systems  - SENSORY-ING

The pause of stillness; the move of movement and the being-moved towards becoming - FLUID-ING

The gift of falling back to fuel the longing of being moved forward - HEART-ING

The meeting of the Connection Self and how that moves with the other connected selves in the space - CO-REGULATE-ING


The return of the Animal Body, and stepping out of the cage - PLAY-ING

 

The ability to engage with ourselves and our Organisms whilst being here and now - BE-ING

  

The movement towards the PUUUURRRRRR and harmony of your unique resonance - FREQUENCY-ING
Your life is knocking on the door of your body, sometimes gently, sometimes powerfully, asking you to open the door, just a little... to start to drop the defences and armour, just a little... those same defences and armour that once protected you, but now only keep you closed and tangled up in a constricted chest, tight throat, frozen pelvis or shoulders, trapped in the repetitive thoughts or ever-lurking anxiety, fear or depression...
That same life that is wanting to now be freed up, to be allowed to move your organism, in its own rhythm, into more harmony…..That same life that is now calling you to surrender, just a little, to its infinite gentle intelligence so its can show you coherence on the deepest level, so that you may, once again, know trust and safety and joy - not as concepts or memories - but in their aliveness, by the way they feel as they are permitted to move you into your natural embodied state of human Being. 
Join the journey, we are here, at your door, waiting for you to finally acknowledge that still, small voice of realness asking for freedom, the still small voice that is the gate-keeper of profound joy inside of you.
Welcome to this 6 day immersion at this world class retreat centre located just one hour from Porto in Portugal. You will be dropped into nature and embraced by the nurturing and nourishing land, food, conversations, learnings, insights, friendships...and Joy. In the quiet of nature we can open to ourselves without the distraction of every day life, stressful jobs or difficult domestics, to immerse deeper into curiosity and stillness - here we are able to explore some new aspects of Self.

This is a movement towards understanding more profoundly our nervous system states. Via experiential play, movement, sound, asana, breath and frequency, you will be invited towards flexibility, fluidity ,groundedness, awareness, strength, resilience and feeling - not just in your body, but in Life.  
You will be offered new ways of exploring and communicating your body, in a safe, held and facilitated space, through carefully crafted exercises, meditations and practices. You will be introduced to various somatic mechanisms intended to bring you to the place we call "HOME" where the magic of play and curiosity re-enters your life to colour and nourish your nervous system. 
---
 Art in movement and the Poetry of Being includes theory and practice on:
- Fascia/Connective Tissue

- The Psoas 
- Frequency and TRE® [tremor mechanism]
- Vagus Nerve 
- Taoist  Energy Practices
- Sound
- "Being Moved"
---
 **** This workshop is not suitable for pregnant women or children under 18 years old
**** If you have any disabilities, or have had surgery in the past 3 months, please contact the facilitators
**** If you are on psychiatric medication, please contact the facilitators

**** There is no nudity or sexually explicit conduct at this workshop
---

---
Please note that the Early Bird pricing is available until 31st May 2023.
TWIN ROOM [ 2 people sharing] - we endeavour to allocate participants accordingly
2 beds with shower and separate toilet
EARLY BIRD SPECIAL: €1430 pp sharing 
REGULAR PAYMENT FROM 1ST JUNE 2023 : €1718.00
 € 350.00 DEPOSIT 
Full payment must be made by 31 May 2023
---
Please note that the Early Bird pricing is available until 31st May 2023.
STANDARD SINGLE ROOM
Private standard room, En-suite toilet & shower
EARLY BIRD: €1700.00 -  Full payment must be made by 31 May 2023
REGULAR PAYMENT FROM 1ST JUNE 2023 : €2060.00
 €450.00 DEPOSIT 
Full payment must be made by 31 May 2023
To complete your registration, please submit a deposit of €350.00/€450.00. 
Our payment terms are:
Deposits are refundable for 30 days only (minus transaction fees). After 30 days deposits cannot be refunded but can be transferred to another event.

Additional payments (beyond the initial deposit) are nonrefundable, but they are transferable (minus fees) to any future events that you sign up for treforlife.com

All transferred or unused payments expire after one year

ALL PAYMENTS are non-refundable and non-transferable within 45 days of the event start date 

Your balance for this training is due on or before 1 July 2023.
Please note the space is very limited [ 14-18 participants only] and all accommodation is on site. Booking in advance is highly recommended.  Payment can be made with PayPal or Credit Card.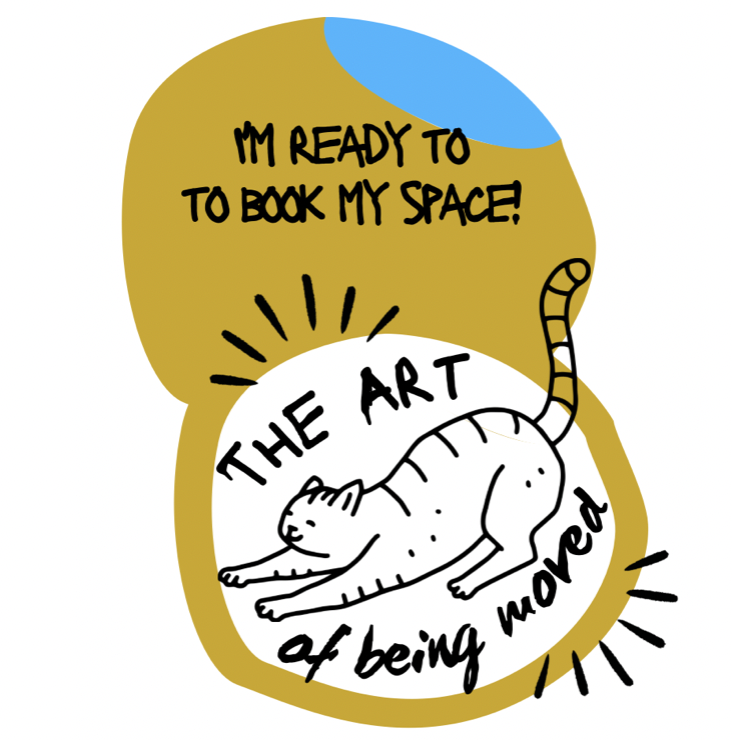 ---

- Six nights of beautiful boutique accommodation with a view
- 3 healthy, creative and nutritious Vegetarian/Vegan meals a day plus light snacks and beverages during the workshops
- 5 full days of Workshop time, plus first evening immersion session and last morning deep connection session
- [ OH.... a BIG dose of  L O V E ]
-  ALL VAT at 7.5% is included
****Please note extras [massage, therapies, extra drinks] are not included 
**** Please note all travel and transfers to and from the airport are not included
---
Please note: To allow for balance and restoration, we invite in the mornings [until 09.30] in silence and the evenings in active conversation.
Here you will see a provisional schedule, offering an idea of a day 
26th August 2023 - Arrival day
Arrival is on Saturday 26th August  - You are welcome to check in from 16.00 onwards. We will gather at 18.00 for our first session together before group dinner at 19.30.
27th August - 31 August 2023
07.30 - 08.00 Breathe : Stretch : Move 
08.00 - 09.30 Breakfast
09.30 - 12.30 Discussion + "The Art of Being Moved"© practices
12.30 - 16.30 Lunch and free time
16.30 - 18.30 Discussion + "The Art of Being Moved"© practices
19.30  Group dinner
1st September 2023 - departure day
07.30 - 09.00 TRE® session and Closing
09.00 Breakfast
10.00 Leave
---
---
Fiona specialises in Somatic Health, with a focus on sexuality and relationships. She encourages us to safely explore methods of movement and play with forms of vibration as a way of understanding ourselves better in relation to the world. Through curiosity, we are led though simple, yet healing processes that bring balance back to all body systems.
Fiona is a TRE® (Tension & Trauma Releasing Exercises) Global Certification Trainer, presenting in Thailand, Romania and Southern Africa. She practices and teaches Taoist Energy techniques and meditations, and has created " Nectar – Sexual Wisdom & Alchemy", a practical, safe and accessible program, practicing the transformation of Jing Chi (sexual energy) for health and lifestyle benefits. She has contributed to Marie Claire, Cosmopolitan, Shape, Women's Health and O Magazines.
Fiona has worked, shared and studied with some inspiring people including Master Mantak Chia, Caroline Myss, Wayne Dyer, Bill Kauth , Liz Koch and her TRE® Mentor, Dr David Berceli. In her practice she also includes, Chi Kung, Chi Nei Tsang (Taoist Visceral massage), Kinesiology, Breath work, Psychic Surgery and Craniosacral therapy. These approaches aim to uncover deep- seated blockages, which may manifest as persistent health difficulties.

Fiona carries a Masters degree in Design, and lectured at The University of The Arts in London for 9 years structuring programs in fashion and product design. She still works part time as a Design Consultant.
---
Teodora is a TRE® Trainee Trainer based in Bucharest, Romania. Drawing on her experience with dance, Martial Arts, and climbing, she is passionate about exploring the amazing possibilities of the human organism and its ability to restore natural rhythms and flow that support a life of thriving instead of merely surviving. A perfectly imperfect human, still on her own journey of hurting and healing, expressing and feeling, 
Teodora is offering her guidance, presence and aliveness in service to all of you who feel inside the possibility of uncovering your truest, unedited, authentic & natural selves that lie beneath the defence strategies that you may have come to know yourselves as. She is inviting you to step out of doing and into your genuine Being, and she is deeply grateful to witness and guide you on the journey back HOME. Home to your undisturbed freedom, to your neutral natural center of being, to your yummy vibration and true pulsation, to your silent stillness and deep wisdom through the tremor mechanism evoked by TRE®.
---
For further information or upcoming trainings and workshops, please go to www.treforlife.com or contact fionasomahealth@gmail.com
For further information on TRE®, please go to Dr David Berceli's site www.traumaprevention.com
---
D'Alijo Retreat Center is a magnificent boutique retreat centre in North Portugal surrounded by 5 hectares of nature, a river, olive groves and spectacular hiking trails. Aside from time at the workshop, there is a heated swimming pool, meditation areas, cosy conversation and reading nooks with sweeping views as well as a first class vegetarian kitchen, which sources much of its ingredients from the chef's gardens.  D'Alijo is 60- 70 minutes from the international airport of Porto. **Please note transfers to and from the D'Alijo are not included - You may contact D'Alijo Retreat Center directly once you have your arrival and itinerary details, for shared or non share transport options from the airport ... OR you can find cheap car rental options via https://www.rentalcars.com 
D'Alijo has extensive experience in hospitality with first class customer service in welcoming and nurturing retreat visitors from all over the world. In collaboration with Fiona and Teodora, they create a safe, holding container to dive deeply and curiously into this profoundly sacred experience.